In most cases, you can use Douga Getter or Stream Recorder to download videos from PC.
However, as of April 2021, Douga Getter and Stream Recorder cannot download YouTube videos.
You can use other software or apps to download, but many of them do not support downloading in high definition.
Also, it's a hassle to install a software or app just for YouTube.
This article shows you two useful websites that allow you to download YouTube in high definition (1080p) by simply pasting the URL to the website.
How to use ClipConverter.cc
The first one is ClipConverter.
Click on the link above to go to the website and enter the YouTube URL you want to save, then press Enter key.
(You can click on "Continue" instead of Enter, but the first time you do so, you will be sent to the ad page.)

Once the video is detected, select the quality and choose the file format to save it. "MP4" is fine for video.
The "File Name" field is already filled with the title of the video, and you can edit it if you want.
Finally, click on "Start!".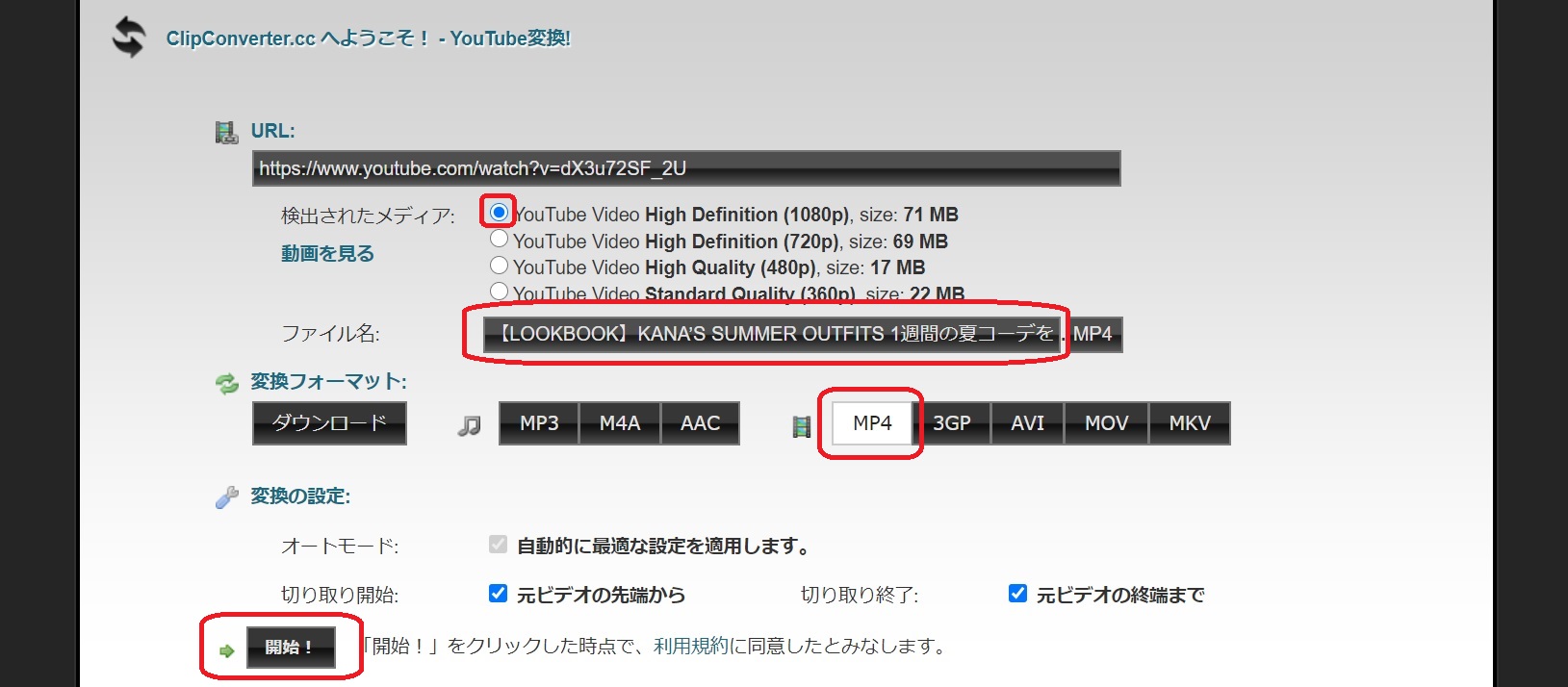 The file conversion begins.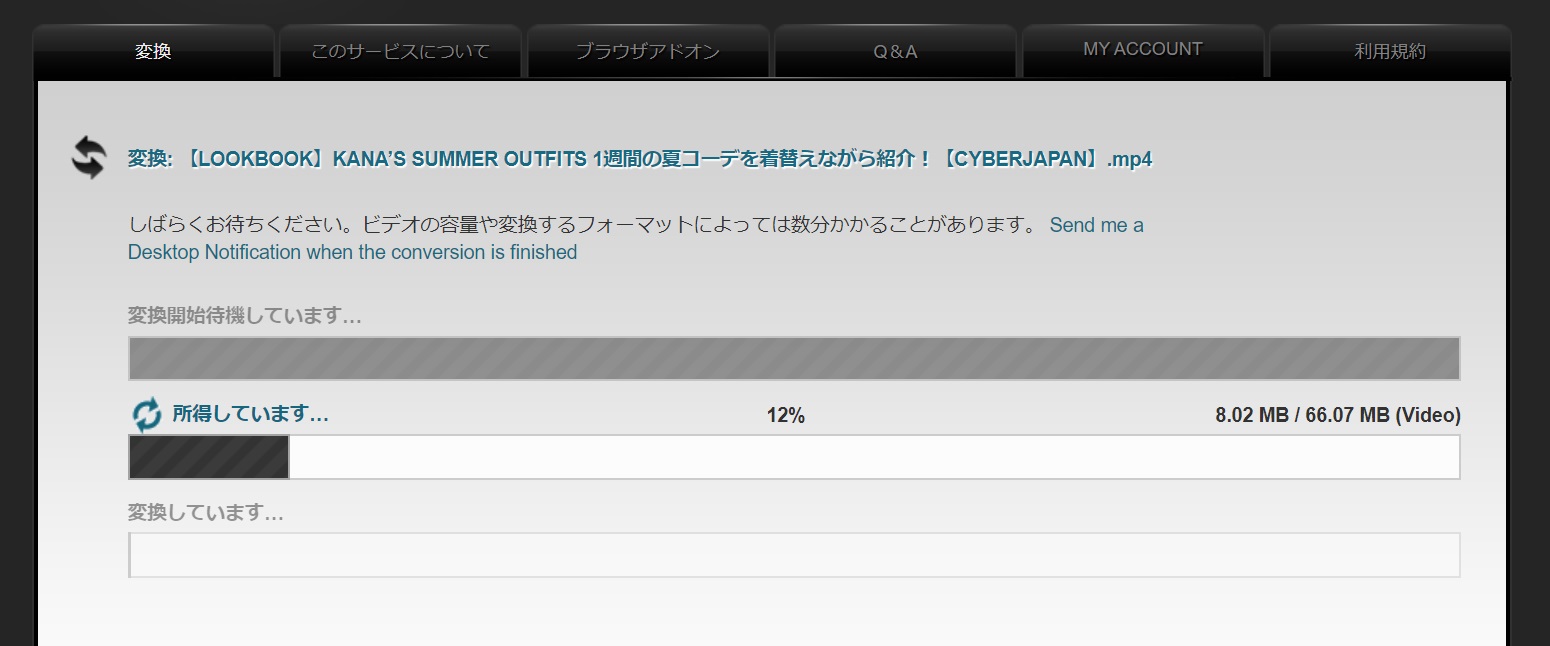 When the file conversion is finished, click on "Download" to save the video.

***Added on April 18, 2021***
I received the comment on this article, "Trojan horse virus was detected from ClipConverter". Probably, it was not really detected, but such ads were displayed. Actually the recent ClipConverter, in particular for Mobile, has too many malicious ads, so I recommend y2mate, which I will introduce next.
How to use y2mate.com
The next one is y2mate.

Click the link above to go to the website, paste the URL you want to save, and the Download button will appear.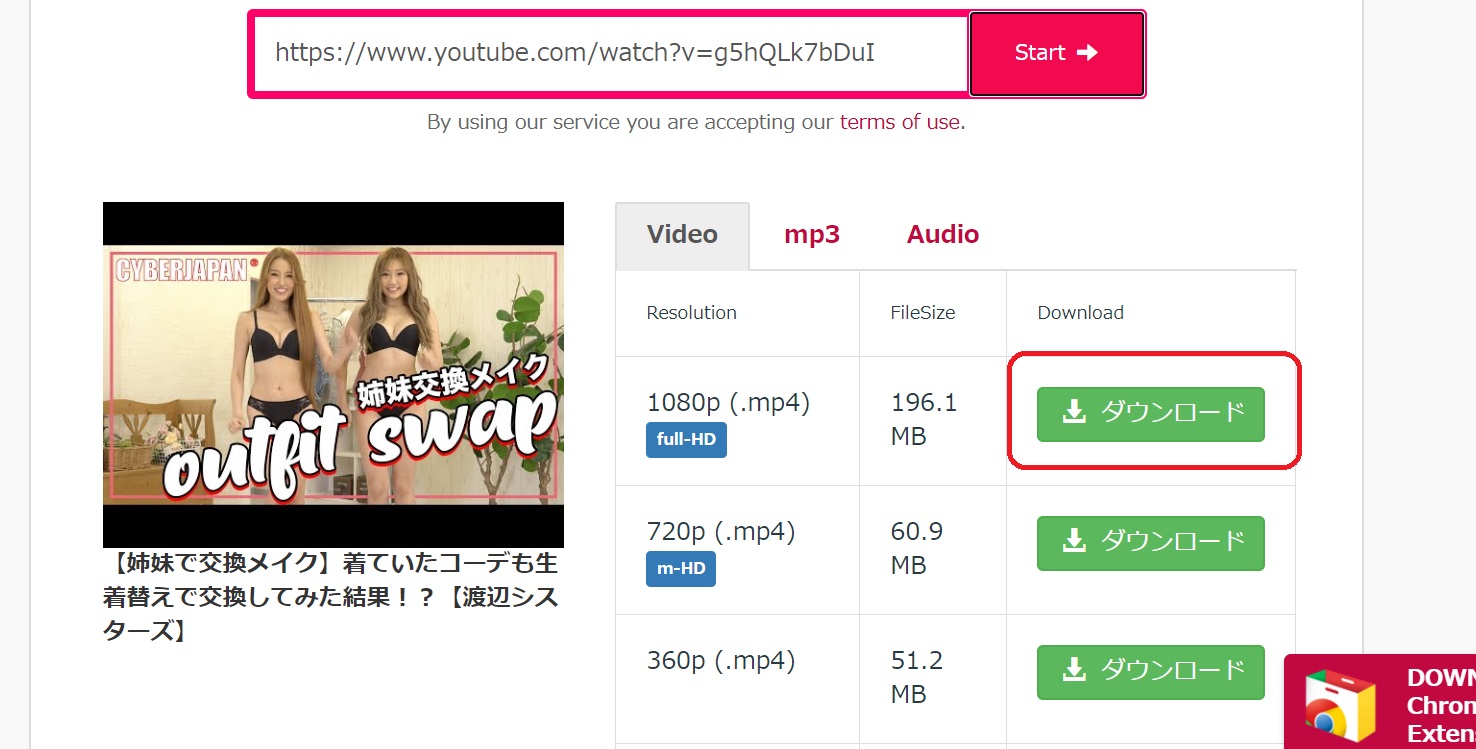 Click on "Download" to start converting the file.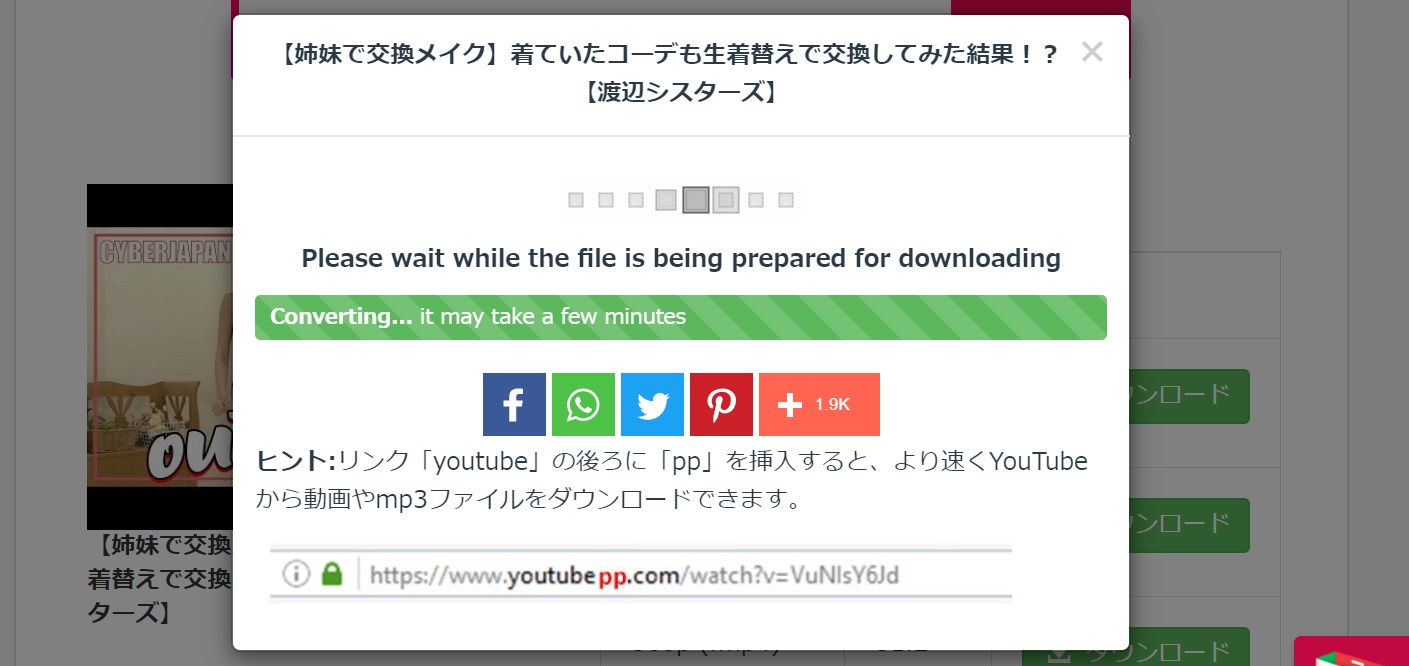 When the file conversion is finished, click on "Download" to save the video.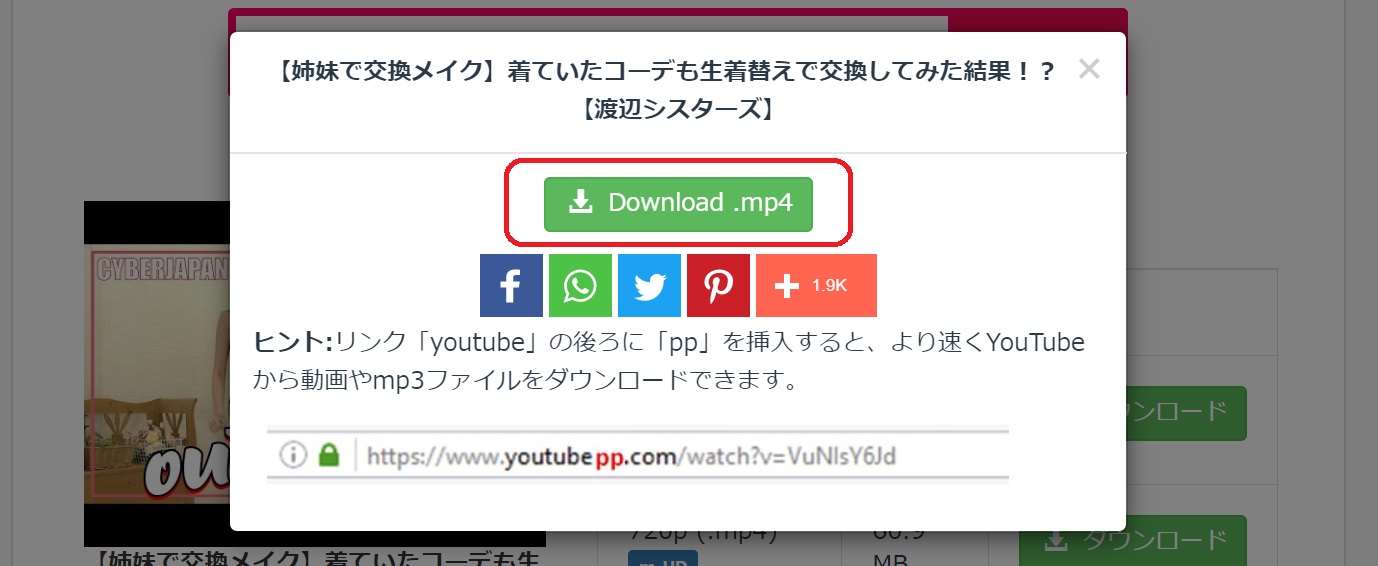 Advantages and disadvantages of ClipConverter and y2mate
The advantage of ClipConverter is that it downloads fast.
The disadvantage is that some videos cannot be downloaded. For example, videos containing copyrighted music cannot be downloaded.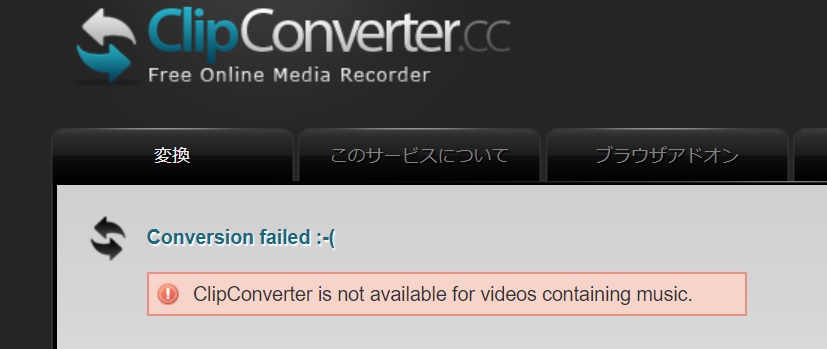 Also, if you try to download a lot of videos in a row, you will be asked to check if you are not a robot, which is a bit of hassle.
On the other hand, y2mate allows you to download basically all videos.
The disadvantage is that the download speed is a bit slow and "y2mate.com" added automatically at the beginning of the saved file name is unnecessary.
I think it's better to use ClipConverter, while using y2mate if there are videos you can't save.
*As of May 2021, the download speed of y2mate has become faster, while ClipConverter has become slower. ClipConverter has a lot of ads and is difficult to use, so I recommend using y2mate.